GAAAHH.
This article is a stub. You can help the Bee And Puppycat Wiki by expanding it.
"Donut" is the last episode of the four-part season finale of Bee and PuppyCat. It is preceded by "Wedding".
Overview
Bee and Deckard are given a baking temp job on Donut Planet. They make donuts until a black hole destroys the planet.
Synopsis
Characters
Main Characters
Supporting Characters
Songs
Baking Assignment
Are You Stronger Than Me
Black Hole
Say Goodbye
Pile On
What's Your Favorite Color

Gallery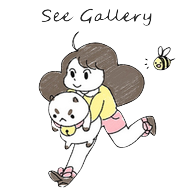 Trivia
When Cass and Deckard are on the railway station, you can see Pretty Patrick on the train.
The production paper is originally named Doughnut.